Services
Clarence Estate has been a leading provider of aged care in the Great Southern region since 2002, and a first choice for many when choosing who to use for home care services. We offer a friendly, warm and caring service each and every time you see them from local staff that you know and trust.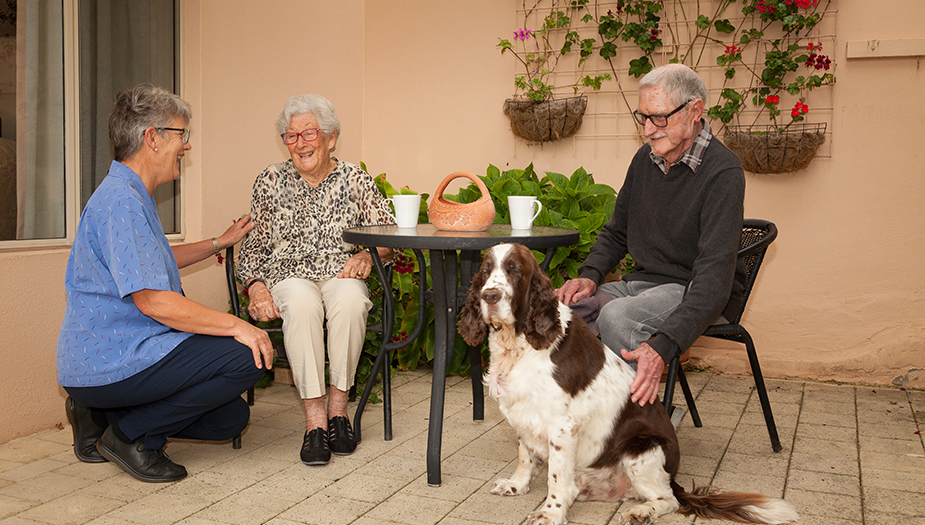 We live and work in your community
When you call us, you are speaking to a friendly member of our team who live and work in your local Albany community. We do not have call centres, and we know our clients.
We know exactly who you are and how long you have been receiving services because we focus on what is important to you.
Speak to us directly whenever you have a question, and we are only too happy to help right away. We have stable and reliable staff and you can trust that you will see familiar faces for all your care needs, and we select people for you that we think you will enjoy having in your home.
Whether you have complex health needs, or just need a bit of help to live comfortably, we are here to help.
The best of both worlds
We can offer you additional value by using shared resources with our residential care program, allowing you to benefit from the size of a large program that employs over 150 local people and 2000 nationwide - but our home care program itself is strictly locally run and operated.
This means that you get the care and support of people that know you, and listen to what you want with the benefits of being backed by a larger company.
Examples of how all our client's benefit from sharing resources with our residential program:
We have a shared bus that we use to offer home care client outings
We invite our clients to come to Clarence Estate for a fully-catered afternoon tea and activities each week
We can provide you with daily meals from our kitchen that are prepared and delivered to you either daily or each week as needed
We employ the best local workforce as we can offer conditions and pay levels that are better than the industry standard, and have more opportunities for them to progress in their career
We will take care of all your needs and offer a full-service model for everything that you need.
You can breathe easy
If you have high care needs and want to remain living at home, then you've come to the right place and we will help you to achieve your goals. There might be times that you choose a short stay in our residential program, or you might consider permanent residential care.
The choice is yours, but by being our client we will do everything that we can to ensure that we can work together to get you what you want.
We are your safety net, and with us you will always have someone for advice, care, support, treatments, therapies, and a friendly chat.
We cater for everyone
Our staff will always greet your warmly, ensure that you know their name and that they belong to Clarence Estate Home Care and let you know what they are there to do that day.They will come at the agreed time to perform the agreed service, but will be flexible to your needs.
If there is a way that we can improve the support you receive, we will make every effort to ensure that we are meeting your expectations for both high quality and value. You can provide feedback to us at any point – we are happy to take any suggestions that you have to improve our services.