Home Care Packages
A home care package provides funding from the Government to spend on the care and support services you need to keep you living independently in your own home. Clarence Estate offers home care services across Southern Western Australia, including Albany, Drome, Forrest Hill, Mount Barker, Cranbrook, Denmark and Williams Bay.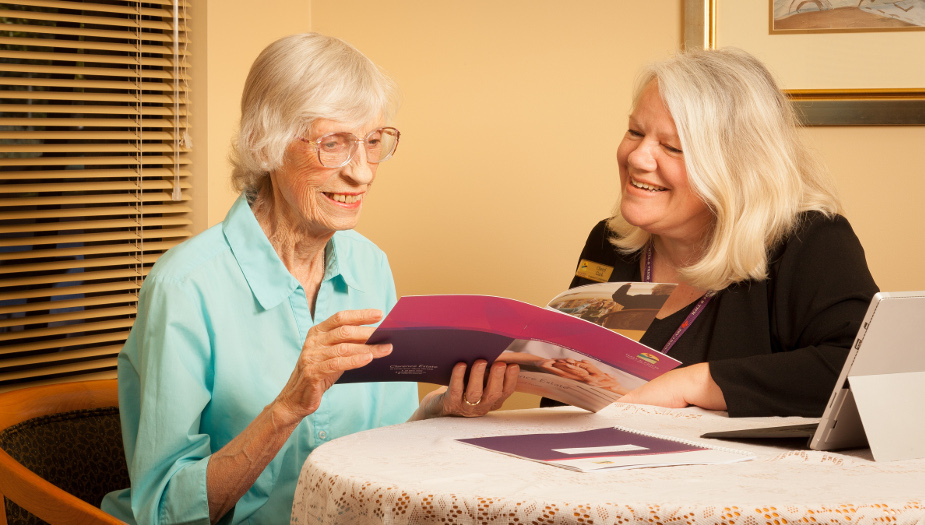 Some at home care you might choose include the following:
House cleaning and gardening
Home maintenance and modification
Meal preparation
Assistance with your shopping
Transport to attend appointments, activities, church or anything as desired
Assistance with showering, dressing, grooming or personal care
Enjoy outings with our friendly staff
Drives to see favourite local sites
Helping you to prevent falls in your home
Attending to wound care as required
Regular assessments of your health
Assistance using technology
Welfare checks
Advice for making healthy and tasty meals you can enjoy
Healthcare at home
Staying in touch with friends and family
In addition to home care services you may also want to purchase products such as pendant alarms, mobility aids, and other types of devices or equipment that you think will help you. We have an allied health team who can provide guidance to select these products with you.
We have a meals program that is popular with our home care package clients and can deliver you meals prepared in our kitchen at Clarence Estate. We also have a laundry service. We can attend to your washing in your own home or pick up, wash, press and return to your home.
We make it easy for you to choose the care and support that is right for you in just four quick steps.
Your four steps to get started

Step One – Let's chat
We are available to case manage your package, provide services, offer advice, and work to get the best outcome possible together.
If you have been approved for a home care package, or you are just starting to think about seeing if you are eligible for one. You can either call us on 9841 5999 or use our home care package enquiry page.
We are happy to you give you advice using our experience in the aged care industry. We have put together more information about eligibility and how the funding works and you are under no obligation to choose us as your provider.
If you do choose us you can be confident you will receive a value-for-money service that offers your choice and high quality.
Step Two – Set Goals
Your goals drive the support you receive through your home care package. Once you decide you want to become a client, we will assist you to come up with goals that you think are motivating.

A goal could be as simple as getting back into your garden, maintaining a healthy weight, or even being able to dance at your granddaughter's wedding. A good goal will build on your strengths and desires.
We have a few stories about our clients on our Your Stories page for you to read through and see how we made it work together. You might find it helpful to see what other people have thought about when setting goals for their care programs, or you might prefer to just discuss your own story with us and see how we can support you.
Step Three - Choose Services
We will guide you to use your goals and preferences to decide what services you would like to choose, how many hours a week for each you might like, and what times of day would be suitable to your lifestyle.

There may be other things you would like less often – such as help in the garden every six weeks or a monthly assessment of your health condition.
Browse our services to get an idea of what might work for you:
Our flexible home care services support the activities that you need assistance with as often as you wish. This is part of our commitment to ensure that you have control over the services that you choose. You can review the pricing for our care and support services as well as our clinical services in our Schedule of Rates.
Step Four – Start
Together, we will build a support plan with the funds that you have available through your package and will commence at an agreed time.
Regular reviews are provided and you can alter your plan at time. We are here to assist you in any way we can.
To discuss how we can help you with your home care package, make an make an enquiry today